You Should Be Sleeping With Your Hair In A Bun Every Night–Here's Why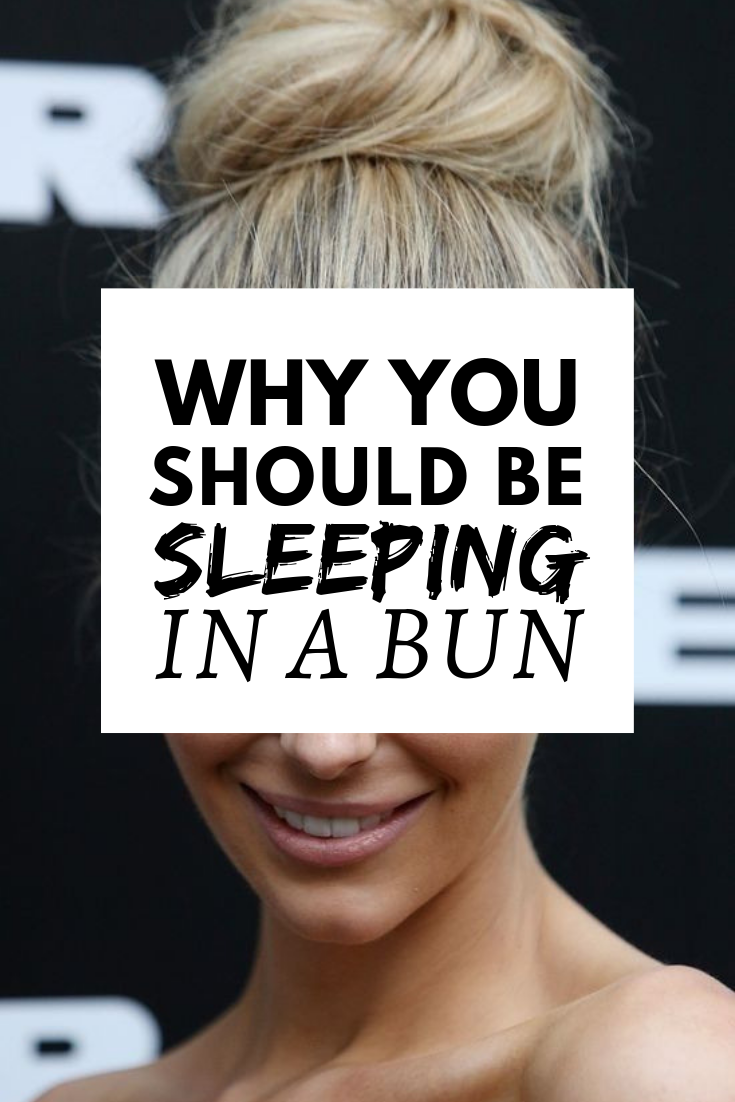 Sleeping in a loose bun prevents your hair from getting messed up during the night while you toss and turn in your sleep. It also helps prevent tangling and frizziness because your hair isn't rubbing against your pillowcase all night. No matter how much of sound sleeper you are, your hair is bound to get messed up while you snooze. Sleeping in a bun can make your beauty sleep even more beautiful!
Sleeping in a bun also keeps your hair from brushing up against your face all night and in turn, keeping it clean and oil free. It's no secret that your skin produces oil during the night while you sleep. The last thing you want is for your clean, freshly washed hair to get mixed in with that. Not only can it lead to your hair getting oilier quicker, but the contact can cause additional breakouts on your face–yuck!
But there's another added bonus to sleeping in a loose hair bun–it can add a little volume to your locks. Especially if you add some curl or texture cream to your damp hair before throwing it up in a topknot and going to sleep. Doing this every night after you shower will let you wake up in the morning with loose, beachy waves. Easiest hairstyle hack ever.
So, if you were like me and rocked the high bun at night in middle school, it's time to revisit your preteen years and give the hair trick a go again. Lose the gel and we promise you'll be way happier with the results this time.